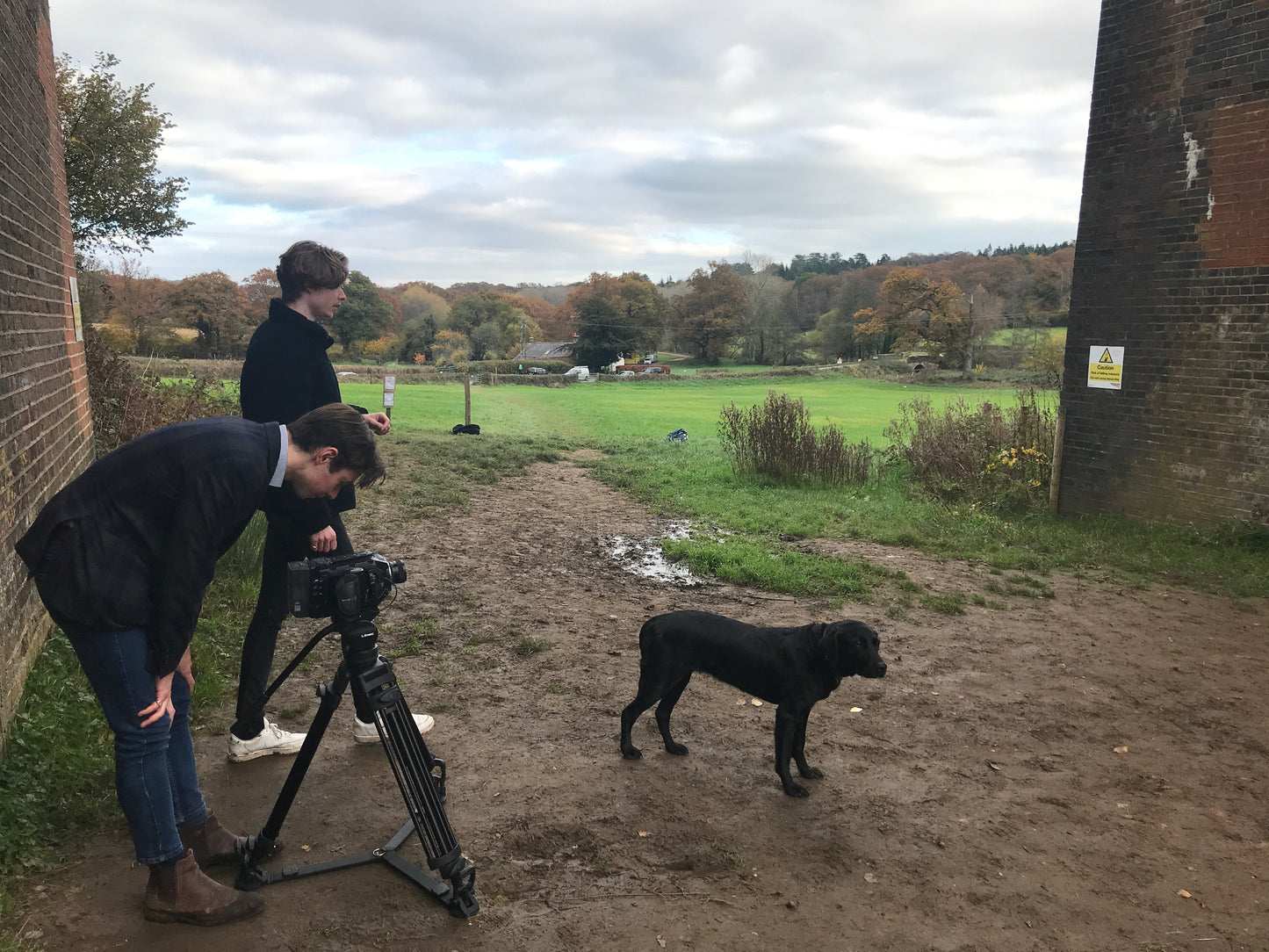 We hope you like our new Misty Cashmere ad!
We wanted to get across our our philosophy of producing sustainable knitwear with an eye for detail. Perfect for town or country wear. Filmed on location in Sussex, it features the picturesqe market town of Lewes and the stunning Ouse Valley Viaduct.

The ad was filmed and edited by the young duo Colin and Giles Holland from Holland Brothers Films - we are thrilled with the results. Morgane models our knitwear beautifully and there is even a cameo role for Misty (our labrador!). Make sure you turn the sound up to make the most of it!
Misty Cashmere from Colin Holland on Vimeo.