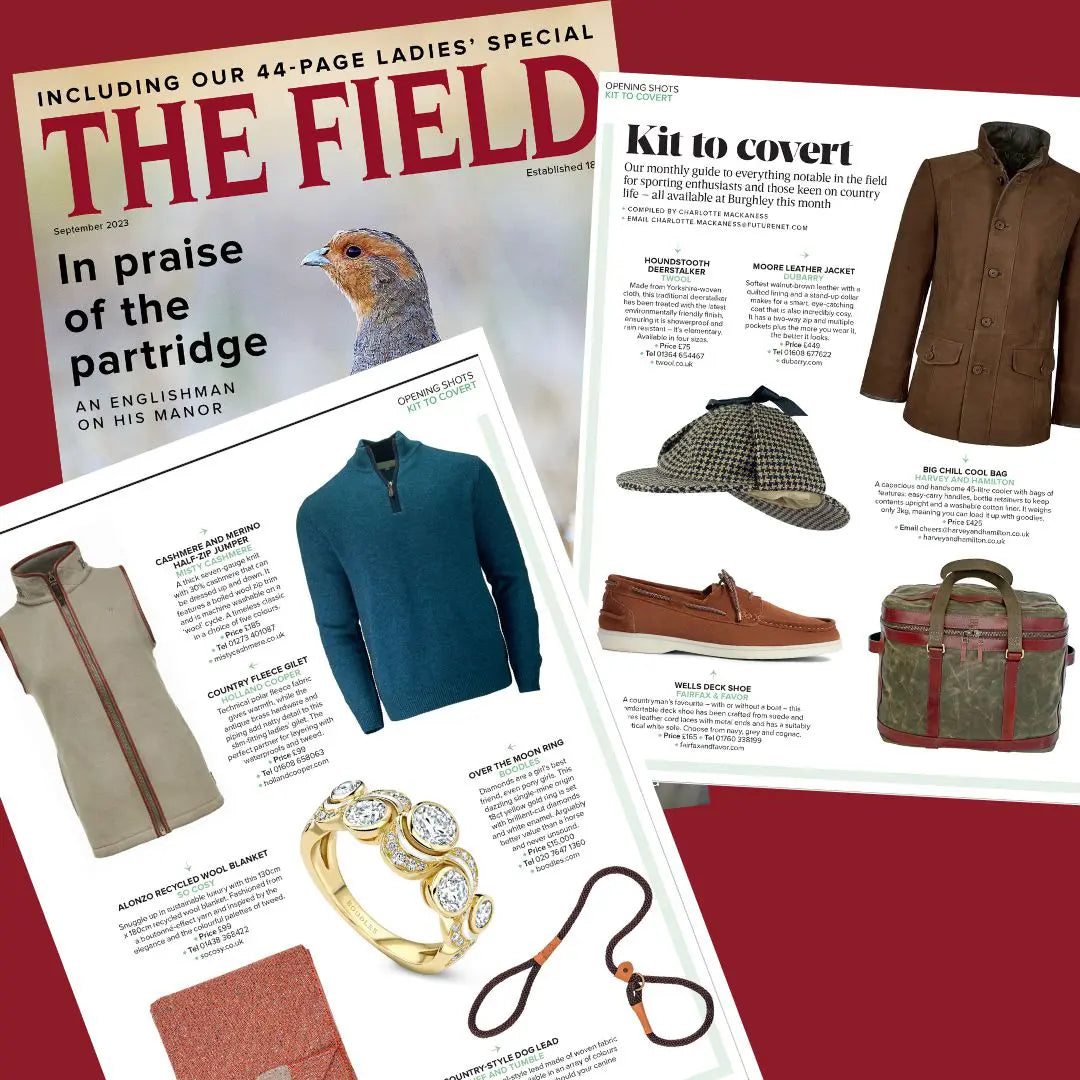 The Field Magazine at Burghley
We are very excited that our Zip Neck Jumper in Ocean Blue was featured in The Field's special feature on 'Kit to Covert' for those keen on country life and looking for special items which will also be available at Burghley Horse Trials. The ocean blue is certainly a best seller and one not to be missed!
We are really looking forward to Burghley and have a new location in the Rural Crafts Association tent up on the hill. It is very central and right next to the food area so we hope you will drop by to see us!
We can't wait to meet up with friends old and new from other independent brands. Our friends from The Pyjama House have also made the move to the RCA tent so we look forward to catching up with her and seeing all her new stock!