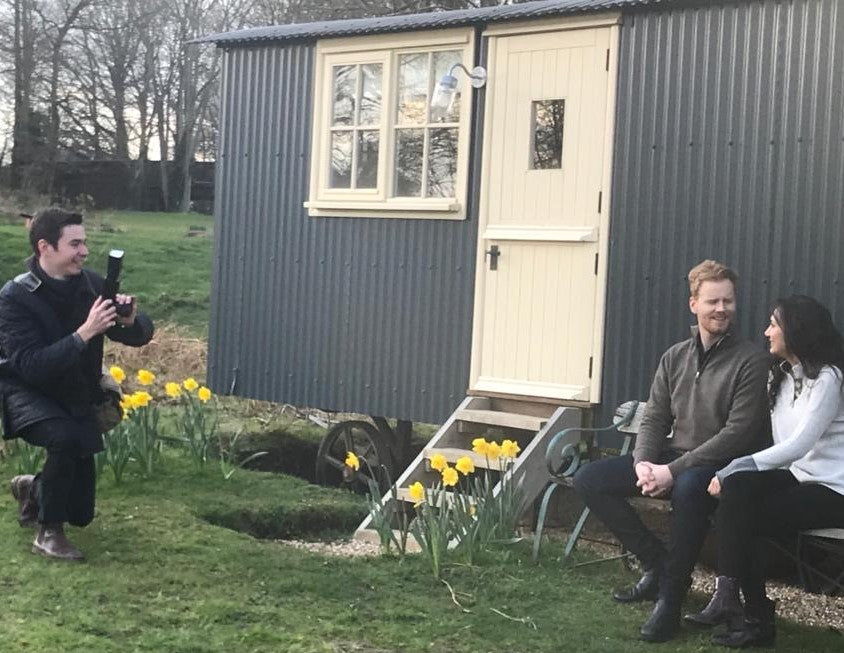 Photoshoot 2020 - between flooding and sunshine!
Our photoshoot was scheduled for the beginning of March - as it happens just after the floods and before the sunshine! Taking our studio and outside photos was film director Colin Holland with the wonderful actors Morgane and Stan modelling our latest collection.
For our outside shots wellies were quickly exchanged for more appropriate attire as we trudged through the fields to get to our Sussex shepherd's hut backdrop; assistants juggling jumpers trying to keep them out of the mud!