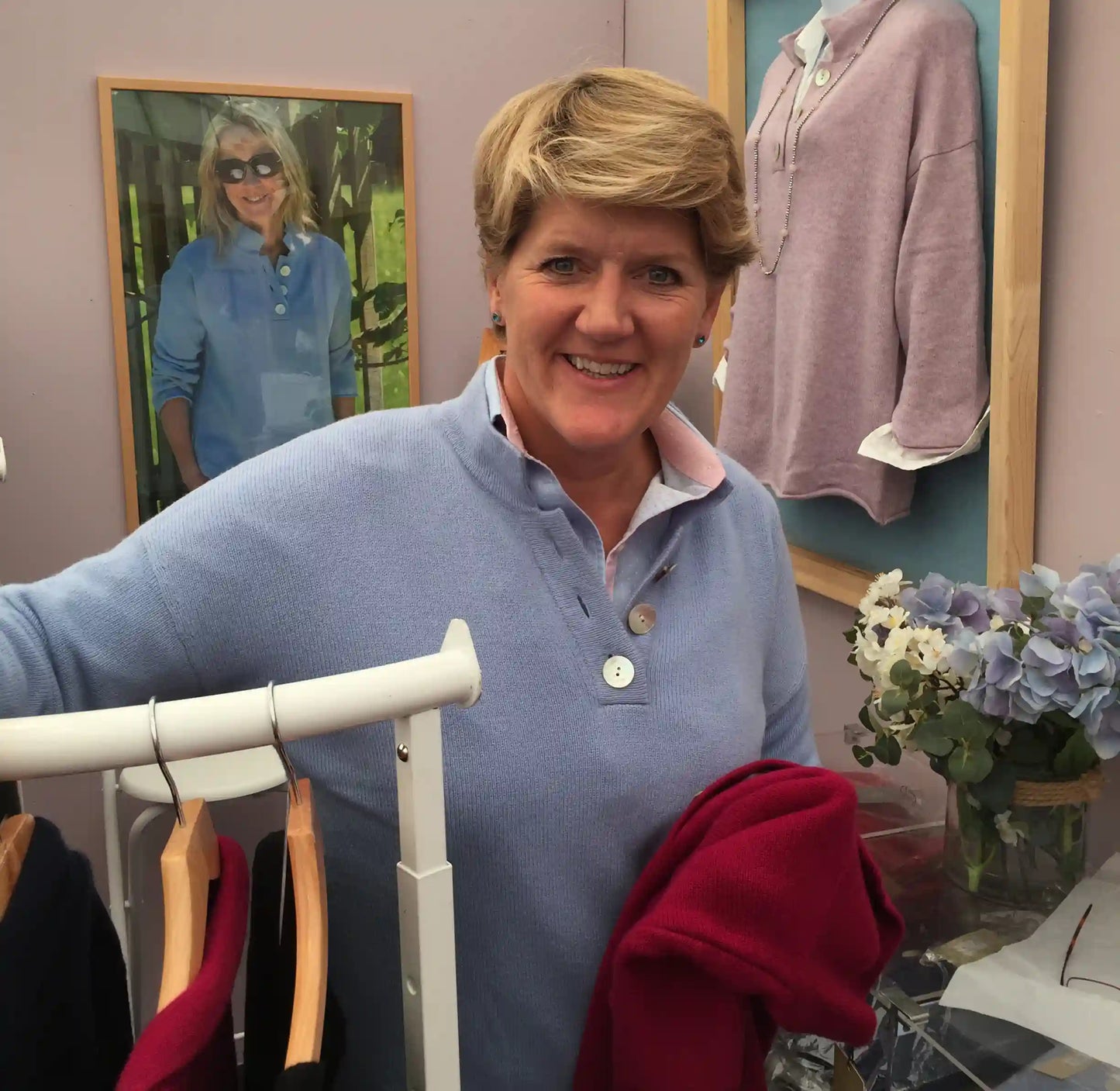 Icons: Greatest Person of the Twentieth Century BBC2
In the BBC2 programme Icons: Greatest Person of the Twentieth Century, Clare Balding examines the achievements of four of the most influential sports stars during this time. She assess the legacies of Pele, Muhammad Ali, Billie Jean King and Baroness Tanni Grey Thompson. Each of these sports stars not only provided some of the most watched moments in human history but also highlighted urgent social issues and helped shape the world we know today.
Clare wore the High Collar Pale Blue Cashmere Jumper when she interviewed Baroness Tanni Grey-Thompson's coach. Tanni was born at a time when the physical and political landscape for disabled people was far from enlightened and she became one of Britain's most successful paralympians. She secured 16 paralympic medals (11 gold), smashed over 30 world records and won the London Marathon six times. She also played a key part in securing the London 2012 Olympics.
The programmes can be found on BBC iPlayer.