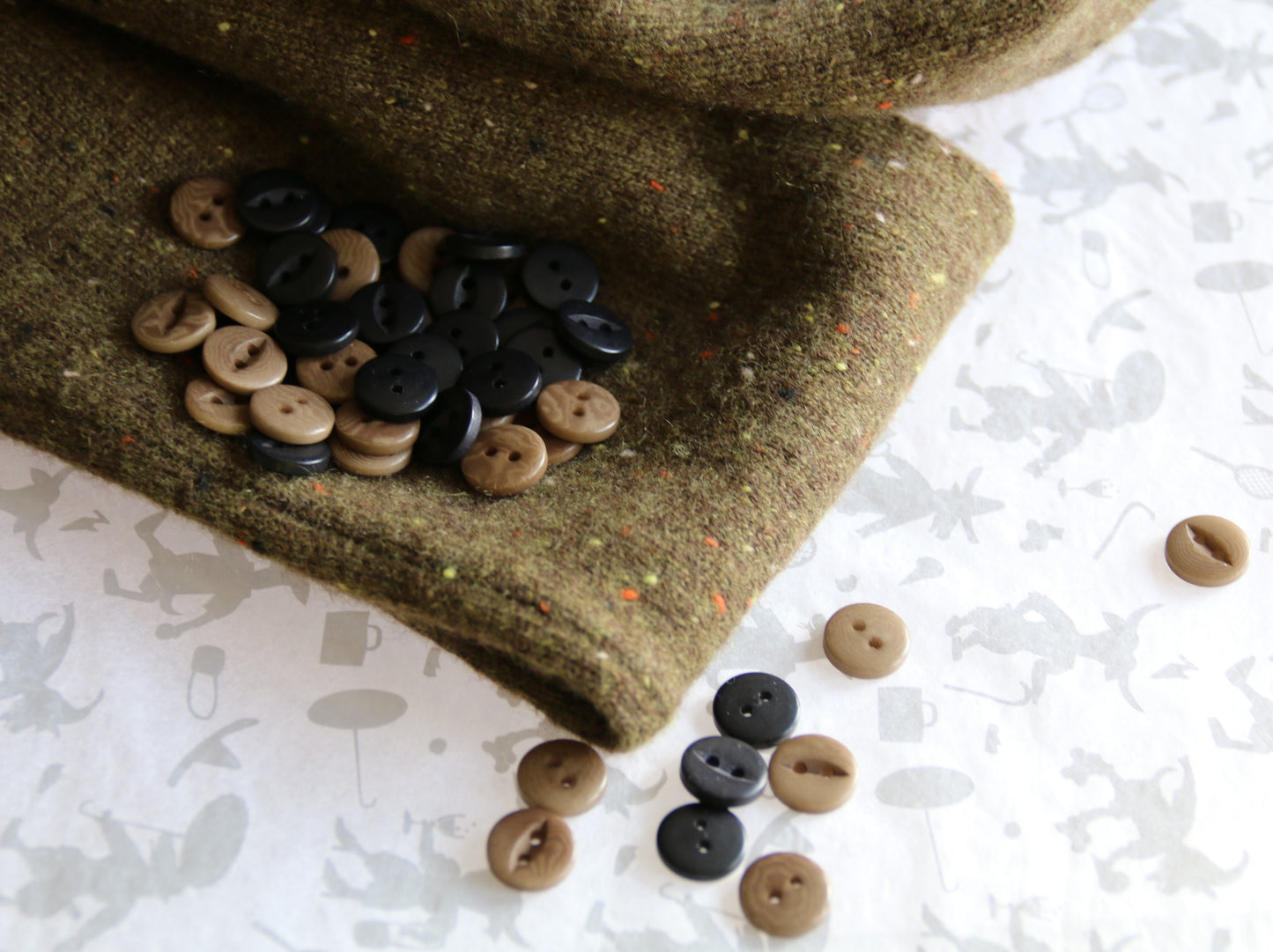 Flecked cashmere and corozo buttons
We are looking forward to showing you our new collection in the Autumn. We have some beautiful new flecked cashmere cardigan designs. We are also using buttons made from the Corozo nut. These come from the tagua palm tree which takes 15 years to mature. The nuts are laid to dry for three months and are then turned and finished in Britain using traditional techniques. Each button has its own character!
Because the 'mococha' fall to earth quite naturally when they are ripe, it means that there is no human harvesting or cutting of any part of the tree. Corozo is such a valuable crop that in contrast to many rainforests around the world which are being cut down, those in Ecuador are being largely maintained, as the tagua palm tree's economic and sustainability features means that it diminishes any need to cut the forests down.
Corozo nut buttons can be found on our Moss Green and Black flecked cardigans.