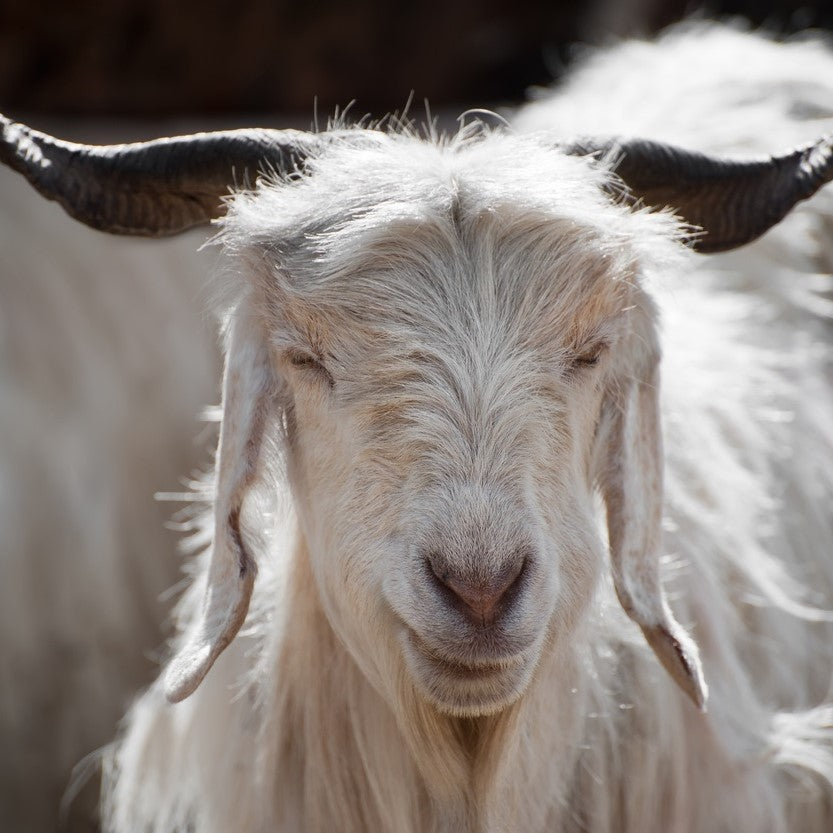 Cashmere from Inner Mongolia
Our knitwear supplier, Mr Murun, has a farm in the foothills of the Himalayas and he has recently produced a short film giving an insight into the way of life on a farm in Inner Mongolia. In this Mr Murun goes back to his farm to check on the shearing of his cashmere goats and to see his family, including 'the most important woman in the village'! We get a glimpse of what life is like in the vast landscape of the Ordos plateau. Mr Murun keeps Arabas cashmere goats which produce some of best quality cashmere available. He also keeps merino and Suffolk sheep.
To survive in the Gobi desert Mongolians have depended on animals for thousands of years. As a result of this there is a long tradition of respect for their animals - this is further enhanced in their culture and religion.
As an enterprise, our supplier takes part in social activities that benefit the community, and they work with partners who are equally aware of the impacts of their behaviour. In this way they are able to guarantee that the whole production process is based on a mutually agreed code of conduct and ensures that all products meet their high standards of sustainability environmental awareness and ethical practices.
All the materials that our supplier uses, from raw fibre to the finished products, meet international standards and the factories undergo human right audits such as BSCI and SMETA checks.
To see the film please watch below via the You Tube link below.